Our Impact
USFA is Changing School Food Systems through best practice sharing, procurement, and advocacy:
Best Practices:
One of the Alliance's core values is to share best practices not only among Alliance members, but with districts throughout the country as well. Through sharing with fellow members during monthly calls and at bi-annual meetings and with the greater school nutrition community at the many prestigious conferences Alliance members are invited to speak at, all can benefit from the groundbreaking efforts of Alliance districts. To view some of the recent best practice presentations, head over to our Resource Center.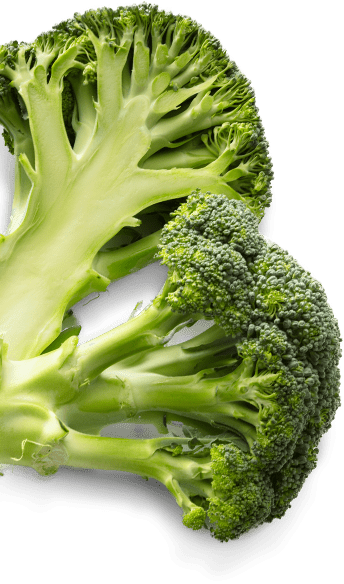 Expertise Sharing
One of the Alliance's core principles is to share best practices not only among Alliance members, but with districts throughout the country as well. The Alliance offers a robust resource page on its website that enables visitors to access the group's food and nutrition standards, compostable product specifications and key learnings that pertain to school meal programs. Alliance members have also attended and presented at prestigious conferences throughout the country and abroad to share groundbreaking efforts when it comes to school nutrition.
Learn more about Expertise Sharing
USFA members have shared expertise across the nation, including…
Congressional Aide Hearings on Capitol Hill, White House Conference on Food and Nutrition 50th Anniversary, American Commodity Distribution Association, and International Eating City Conference.
Professional Exchange Program
"The opportunity to visit New York City Department of Education was refreshing and enlightening both personally and professionally. From this visit, I have no doubt that operational improvements we are considering for our district will benefit from the full support and institutional knowledge of our colleagues in the Urban School Food Alliance. I look forward to the many conversations and connections to come."
Tarrah DeClemente
Chicago Public Schools
Learn more about the Professional Exchange Program
Members of the Urban School Food Alliance believe in hands-on learning, which is why it supports a professional exchange program.
Staff members from one district may request to be transferred for up to a week to another Alliance city where they can job shadow their counterparts in the areas of finance, marketing, grant writing, compliance, quality assurance, recipe and menu development, as well as farm-to-school practices. The program aims to inspire and educate participants, who will then in turn share what they've learned with fellow staff members in their home cities.
In the spring of 2019, for example, Chicago Public Schools Manager of Health Promotion, Tarrah DeClemente, visited New York City Department of Education to learn about the district's meal program and operations. In the fall, members of Dallas Independent School District's Food and Child Nutrition Services visited Orange County Public Schools to learn more about the district's mobile truck meal programs and marketing plans.
Strategic Procurement:
The Urban School Food Alliance proactively works on crafting bids and policies that focus on elevating school meals for the health and wellness of students. Quality food, environmentally friendly supplies, forecasting demand for local sourcing, and lowering overall costs are the core mission for the Alliance when it comes to procurement.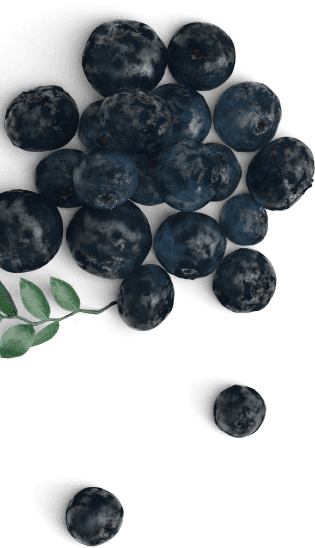 Nutrition Standards
The Urban School Food Alliance continues to support research-based nutrition policy and guidelines that boost student achievement and educate young people about healthy choices and lifestyles. We are committed to serving students healthy, flavorful meals with the use of local products as often as possible. The members of the Alliance work hard to gain student approval of menu items that meet the strong nutrition standards set through federal regulations.
Learn more about Strategic Procurement
To accomplish these goals, the Alliance has:
Established a procurement committee and hired a specialist in 2020 to help navigate the complicated processes related to procurement.
Developed a procurement database for our member districts, including a personalized dashboard for each district to provide insights and support data-driven procurement decisions.
Worked with producers to support local economies and promote fresh, high-quality foods. Member districts are on track to procure nearly $100 million in local items by the 2020-2021 school year.
No Antibiotic-Ever Chicken
The Alliance's landmark action focused on chicken because it is one of the most popular items served in school cafeterias across the country. In 2014, six districts agreed to adopt the standard: New York City, Los Angeles, Chicago, Dallas, Miami-Dade County and Orange County. Today, Philadelphia has also joined in. "Purchasing meat and poultry raised without the unnecessary use of antibiotics is critical to ensuring the safety of our children," said Mark Izeman with the Natural Resources Defense Council, one of the nation's leading environmental and public health organizations and a non-profit partner of the Alliance that helped develop the antibiotic-free standard. "This transformational move had a dramatic impact on the quality of school meals and also helped push the entire food industry to move away from animals raised with improper antibiotic use."
Learn more about No Antibiotic-Ever Chicken
Why Limit Antibiotic Use?
Most antibiotics sold in the United States are given to livestock, not humans and often not used to treat sick animals but to speed growth and help their livestock survive crowded and unsanitary conditions. When producers use antibiotics again and again, some bacteria become resistant, multiply and spread. This misuse in meat and poultry production contributes to the spread of antibiotic-resistant bacteria. The widespread overuse and misuse of antibiotics in food animals contributes to the dangerous rise of antibiotic resistance in humans. Limiting the use of antibiotics in poultry and other meats could slow the development of drug-resistant bacteria and protect both human and animal health over time.
Antibiotic-Free Chicken Standard
Working with suppliers, non-profit partners, and government agencies, the Alliance committed to the following standard:
The Alliance will require that all chicken products must be produced under a USDA Process Verified Program that include compliance with the following:
Humanely raised as outlined in the National Chicken Council Animal Welfare Guidelines
No antibiotics ever
Proof of process verification must be supplied during the pre-award vendor qualification process. The use of vegetarian feed is preferred but not required and vendors able to comply should provide proof during the qualification process.
If a food company cannot supply the full volume of "No Antibiotics Ever" chicken during procurement, a written plan as to when the supplier will meet the above standard will be required.  In the meantime, the supplier must  have the capacity for USDA Process Verified (third party) for Therapeutic Use Only chicken as defined in the Natural Resources Defense Council's" Support For Antibiotic Stewardship in Poultry Production" dated December 2013; Or School Food Focus "Certified Responsible Use Standard" dated September 29, 2016.
CRAU Turkey Standard
In March 2021, USFA announced its new standard for responsible antibiotic use in turkey products to get healthier food for students and fight antibiotic resistance.
"Issuing this standard for responsible antibiotic use in turkey is the next step in the Urban School Food Alliance's commitment to provide the healthiest food to students in all its member districts," said Dr. Katie Wilson, Executive Director of the Urban School Food Alliance. "By leveraging the collective purchasing power of Alliance districts, this standard sends an important message to the turkey industry and helps to improve the quality of food sold to the school marketplace."
Learn more about CRAU turkey
Urban School Food Alliance Responsible Antibiotic Use Turkey Standard
Meeting the Urban School Food Alliance Responsible Antibiotic Use Turkey Standard requires that all turkey products must be produced under a USDA process verified program that includes compliance with the Certified Responsible Antibiotic Use (CRAU). View standard here.
The Certified Responsible Antibiotic Use Standard:
1. No administration of antibiotics pre-hatch
2. Antibiotics with analogues in human medicine are not allowed for:
Disease prevention
Growth promotion
Feed efficiency, or
Weight gain
Antibiotics with human analogs can only be used therapeutically to:
Treat disease in poultry with bacterial disease; and
Control disease in poultry exposed to infectious bacteria
Why turkey?
Turkey is the second most served protein in Alliance schools, coming after chicken, for which the Alliance issued a similar standard in 2014. According to research from NRDC (Natural Resources Defense Council), the turkey industry is the most intensive user of medically important antibiotics, dispensing more drugs per kilogram of animal than any other sector.
Local Foods
Alliance member districts value the power of local procurement to support and lift their communities with more dollars in the local economy, job creation and commitment to sustainable business practices. However, local purchasing requires creative thinking to overcome challenges along the way.
Learn more about Local Foods
One concern is availability of items popular in school meal programs. Short growing seasons in some parts of the country or lack of availability in a region are regular concerns when buying locally. For example, Chicago Public Schools serves one million pounds of local apples each school year, however apples won't grow locally in South Florida. And, while oranges are readily available in Florida, "Maryland does not have the climate to produce oranges that are popular with the students," Elizabeth Marchetta, Executive Director of Nutrition Services for Baltimore City Public Schools, said.
Sustainability
As Alliance members move forward in their sustainability journey, they are determined to push their communities towards healthier more environmentally friendly practices as well. Institutional composting is still not commonplace in all Alliance member communities. Half of New York City's schools are receiving institutional organic waste picks up from the department of sanitation, as part of a citywide zero waste plan, while other districts are limited by the capacity of their locality. "When we first started looking at the [compostable] tray, we met with the city to discuss composting. The composter that they use was unable to handle the volume of one of our schools, and we have more than 200," remarked one district. But that isn't stopping the Alliance. Members are interested in driving the industry and proving there is a need and market for institutional composting. Many districts are working together with their cities to see this idea come to fruition.
Learn more about Sustainability
The compostable plate is an example of the Alliance's work toward positive change on the national level. The plate has a sturdier and smarter design made from recycled paper, reduces the carbon footprint of each school and is supporting the trend nationwide toward zero waste. This shift among Alliance districts alone has resulted in 360 million fewer polystyrene trays each year going into landfills, however the impact reaches significantly farther. The work of the Alliance has made compostable plates and other compostable trays, bowls and meal service wares a reality for countless school districts across the country.
Alliance members are putting sustainability ahead of their bottom line and because of this work together, they are making it possible for school districts everywhere to do the same. Parham remarks, "It was an experiment to try to buy through a different process and it paid off. The bottom line is we were able to lower the cost of that pulp fiber tray through our work together. The Urban School Food Alliance was able to make that happen."
Compostable Plate
In 2015, Urban School Food Alliance member districts challenged the industry to develop an innovative and affordable environmentally-friendly plate to replace the standard polystyrene tray found in school cafeterias and landfills across the country. The landmark collaboration lead to the adoption of a five-compartment compostable plate in many of our member districts.
Food and nutrition directors in the Alliance specified the round shape to allow students to eat their food off of plates like they do at home, replacing the institutional rectangular lunch tray. In addition to their signature shape, the compostable plates have many benefits for students, schools, and communities:
Sturdier and smarter design
Reduces schools' carbon footprints
Made from recycled paper
Certified compostable
Drives nationwide 'zero waste'
Interested in learning more about the compostable tray? Trying to improve sustainability in your district? The compostable plate is purchased through Imperial Dade and is a Huhtamaki product. Please contact them for further information and requests.
Advocacy:
USFA is a leading voice in the child nutrition industry, advocating for school meals to ensure that all of America's students have access to high-quality, nutritious food at no cost. USFA strategically partners with like-minded organizations to advance its mission and promote research-based nutrition policy.
When schools began to close in March 2020 due to COVID-19, school nutrition programs rapidly became feeding centers in their communities. Instead of serving students in cafeteria lines, schools were on the front lines of a global pandemic, providing critical meals to...